Let's start exactly where your interest might begin as your first question could be:
"Why should I choose Mystic Nails?"
Everybody who is involved a bit more deeply in the nail beauty industry knows very well that Hungary is the leading nation in the world of high quality professional nail cosmetics. Most of new product innovations are coming from Hungary as well as new nail art and / or nail sculpting techniques.
Mystic Nails is a Hungarian brand. And not only a simple brand but also the first and so far the only Hungarian nail brand awarded with MagyarBrands Excellent Brand Award and the most prestigious Hungarian product award the Value & Quality Award founded more than 20 years ago. These awards strengthen us that the strict quality requirements we follow are highly appreciated by the market and the customers and we can be truly proud of all our unique innovations developed by us here in Hungary.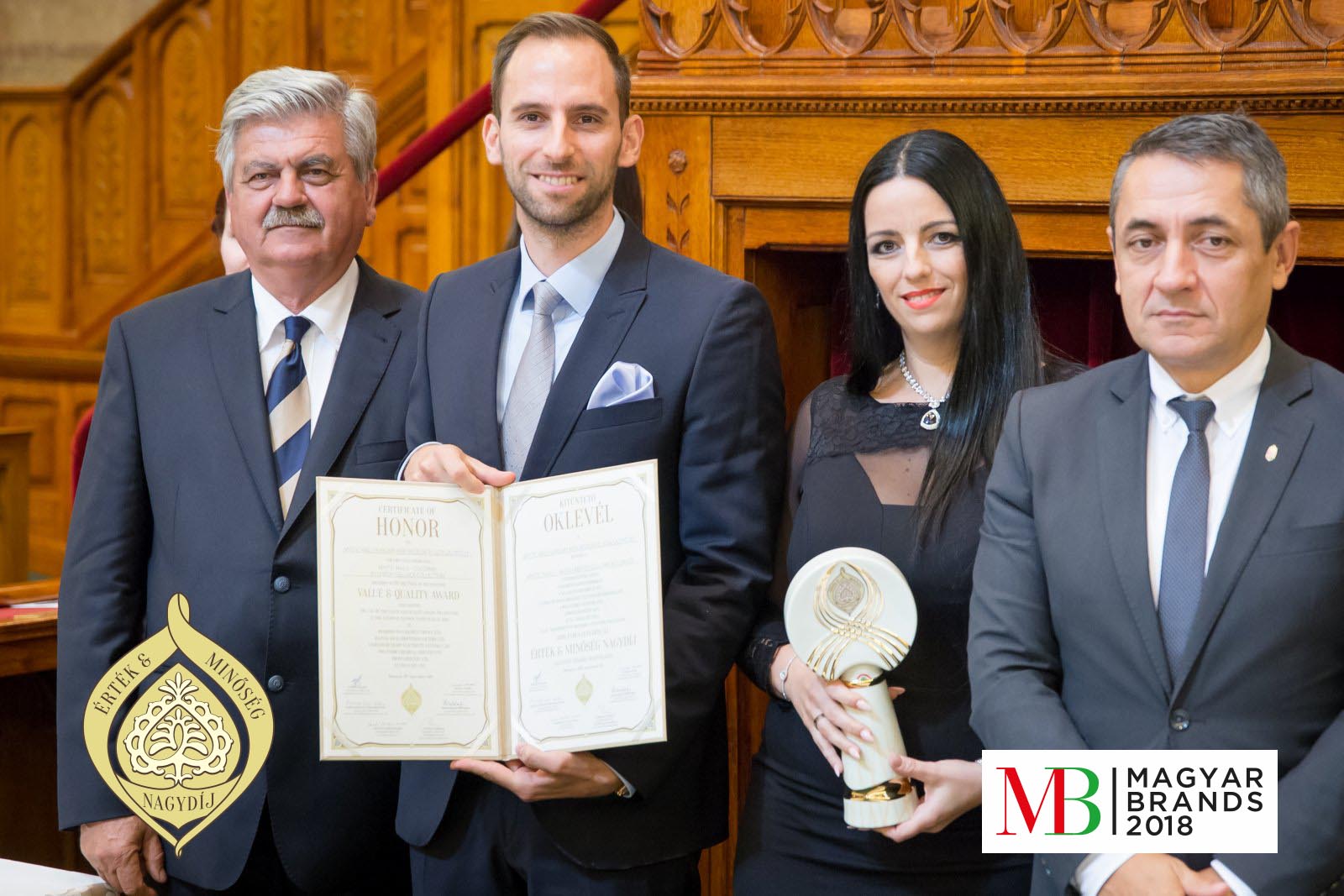 ---
Why do our distributors like us being their supplier?
We ask them time to time and they say they like to work with us because of:
fast and friendly customer service

good availability

flexibility

excellent communication

quick & safe delivery

complete and professional product support

free training

significant international experience
But mostly they like to work with us because Mystic Nails is a family based company and we work according real human values which are important for us in private life and in business as well.
---
---
International presence
Mystic Nails has been represented at all the biggest international beauty exhibitions in such places like Madrid, Milano, Brussels, Belgrade, Athens, Rome, Thessaloniki, Bucharest, Palermo, Gothenburg, Stockholm, Naples, Budapest and also in Bologna at Cosmoprof Worldwide, the world's biggest beauty fair & exhibition:
Currently Mystic Nails has distributors in more than 25 countries all over the world.
Want to become a distributor in your own country? Contact us now!
---
You have might already heard about Dóra Gyimesi two times Nailympics Champion, the founder of Mystic Nails who is the guarantee behind every single Mystic Nails product as nothing can enter the market unless Dóra approves in prior. We do not manufacture goods to be sold only but we make products to be used.
Our main strength is coming from the fact that all the Mystic Nails products are tested and used by our professionals in practice who would not let anything to be put in the range which does not offer real benefit to its users on the very best quality level. If you want to know more about our professional nail tech team please visit
Professional team
menu.
---
Sounds too good to be true?? If you do not believe us then believe them ;)
Garyfalia Zerva
exclusive distributor in Greece
"You are a family business..."
"You are a family business so you take care of your company the very best you can. You are always there when I need something. I get fast replies from all of you. When we come to Szeged you make us feel like we are part of your family. We feel very happy to do business with you because you listen to us for our needs and you try your best to fulfil them. All of you are great including all the employees, we all make together a good team that's how we feel."
Djorjde Mirkovic
exclusive distributor in Serbia
"We like to work with positive and professional people."
"We like to work with positive and professional people. You always help us to solve any problems and I really appreciate it :)"
Ioana Szép
exclusive distributor in Romania
"I love working with you..."
"I love working with you because you have high quality products and because you have always showed professionalism and seriousness. I like that every year you are developing and launching new and great products."
Tommi Koistinen
distributor in Finland
"Great products and magnificent customer service."
Tamara Cvelbar
exclusive distributor in Slovenia
"We like the quality of products and service."
"We like the quality of products and service. You always keep pace with the times (novelties on the market). Really trustworthy people."
Melinda Favre
distributor in Switzerland
"Reliable company, professional service."
Marian Castricum
distriubtor in Netherlands
"Very good quality..."
"Very good quality, always very good packed, quick delivery and always very helpful if I have any questions."
Maiga Jürosso
distriubtor in Estonia
"The general reputation of Mystic Nails brand is very good."
"The general reputation of Mystic Nails brand is very good. Mystic Nails culture and values are great. Company is growing continuously and very successful."
Contact us today and become the member of the Mystic Nails family tomorrow!